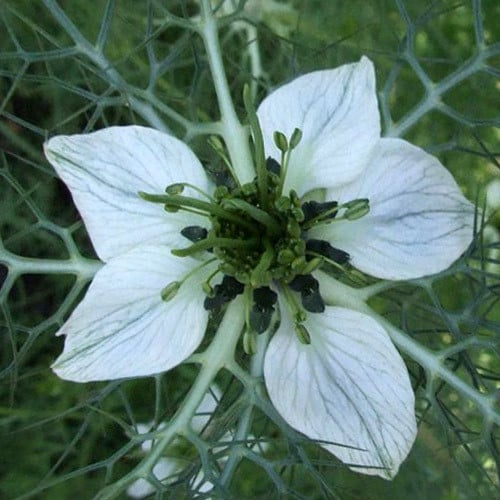 NIGELLA KALONGI
Description
This pretty annual flowering plant is native to south and southwest Asia where it bears finely divided, linear leaves with delicate, starry flowers which are usually coloured pale blue and white, with five to ten petals. The fruit is a large, inflated capsule each containing numerous seeds which is used as a spice throughout the world.
Sowing Advice
For best results, seeds are sown directly into the ground where required in the spring. Alternatively, sow in late winter/early spring in gentle warmth, 15-20 degrees C. Prick out into small 3 inch or 7 cm. pots and plant in final position when the plants are established.
Key Facts
Common name:Nigella sativa, fennel flower, black seed, black cumin.
Classification:Half hardy annual