WEBSITE UPDATE
Our website is currently OPEN and accepting orders for delivery to the UNITED KINGDOM only.
Sorry for any inconvenience and we hope to re-open the website for GLOBAL delivery very soon.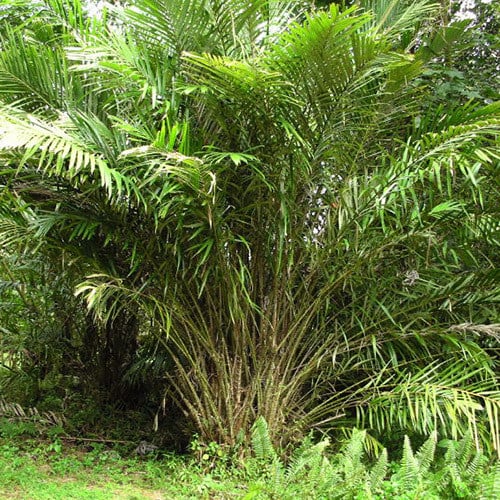 SALACCA ZALACCA
Description
This short stemmed palm tree is native to Java and Sumatra and naturalised across Malayasia and Indonesia. The attractive leaves can grow up to 6m long, the fruits growing in clusters at the base of the palm with reddish-brown scaly skin, and are about the size and shape of a ripe fig, with a distinct tip and edible pulp. The taste is sweet and acidic, but its apple-like texture can vary from dry and crumbly to moist and crunchy!
Sowing Advice
These seeds have already been thoroughly cleaned and should be sown into a well-drained, sandy compost at any time of the year, and covered thinly with sand or grit and kept moist. Keep at between 20-25 degrees C. Seeds sometimes germinate within 4 to 6 weeks although some may take very much longer so please be patient. Plant out in the open ground in warmer countries or in a large container elsewhere.
Key Facts
Common name:Salak, Snake Fruit
Classification:Greenhouse perennial
Packet Content:3 very large seeds (Approx)