COVID-19 UPDATE
Our website is currently OPEN and accepting orders.
Thank you for your understanding in these difficult times.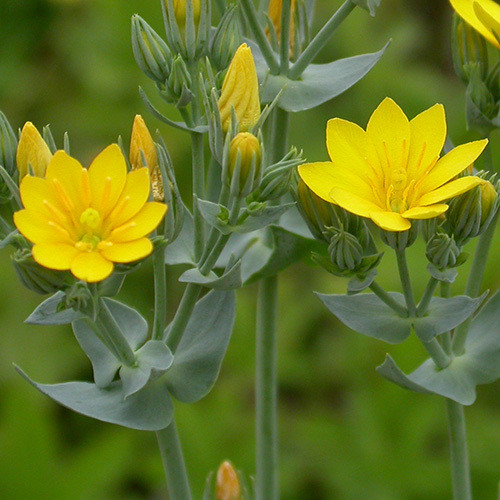 BLACKSTONIA PERFOLIATA
Description
This lovely unmistakeable gentian relative has yellow flowers with six to eight petals, with pointed, bluish-green leaves that appear in opposite pairs and are fused together around the stem. Found usually on chalk and limestone grasslands and sand dunes, it is a low-growing annual that flowers between June and October, and like other members of the gentian family, its yellow flowers close in the afternoon. Its waxy, bluish-green leaves help the plant to retain water in the arid conditions in which it often thrives. It is a rare native of Britain and is also found around the Mediterranean Basin, and extending into north western Europe.
Sowing Advice
For best results, seeds are sown directly into the ground where required in the spring. Alternatively, sow in late winter/early spring in gentle warmth, 15-20 degrees C. Prick out into small 3 inch or 7 cm. pots and plant in final position when the plants are established.
Key Facts
Classification:Hardy annual
Packet Content:20+ (Approx)