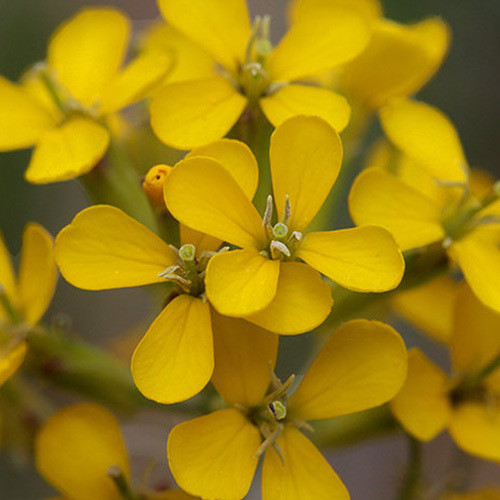 ERYSIMUM PERENNE
Description
This species can be found in regions across North America, from the Great Lakes to the West Coast of the United States and Alaska. mustard-like plant with thin, erect stems growing from a basal rosette and topped with dense bunches of variably colored flowers. Flowers are most typically bright golden, yellow, tangerine-colored, but plants in some populations may have red, white or purple flowers. Each flower has four flat petals. Seed pods are nearly parallel to the stem.
Sowing Advice
Seeds can be sown at any time but are best sown in winter or early spring to benefit from a cold spell in the wet compost to break their dormancy. We advise covering seeds very thinly with sand or fine grit to about the depth of the seed size. If the seeds do not come up within 6 to 12 weeks the damp seed tray can be given cold treatment in a fridge for about four weeks. They may still take very many months to appear, so please never discard the pot or tray.
Key Facts
Common name:Sand dune wallflower, Western wallflower, Prairie rocket.
Classification:Hardy perennial
Packet Content:15 (Approx)