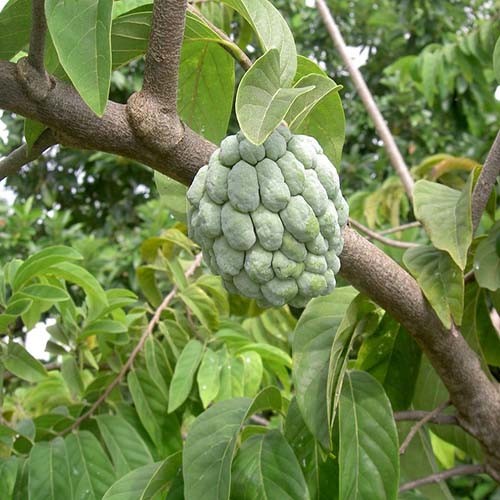 ANNONA SQUAMOSA
Description
Exceptionally tasty fruits called sugar-apples or sweetsops grow on this small, well-branched tree or shrub that tolerates a tropical lowland climate better than its relatives Annona reticulata and Annona cherimola, whose fruits often share the same name. But this one is the most widely cultivated of these species. It is rather similar to soursop (Annona muricata).
Sowing Advice
These seeds have already been thoroughly cleaned and should be sown into a well-drained, sandy compost at any time of the year, and covered thinly with sand or grit and kept moist. Keep at between 20-25 degrees C. Seeds sometimes germinate within 4 to 6 weeks although some may take very much longer so please be patient. Plant out in the open ground in warmer countries or in a large container elsewhere.
Key Facts
Common name:Custard apple, sugar apple, sweet apple, sweet sop, sweetsop.
Classification:Greenhouse perennial
Packet Content:10 (Approx)