WEBSITE UPDATE
Our website is currently OPEN and accepting orders for delivery to the UNITED KINGDOM only.
Sorry for any inconvenience and we hope to re-open the website for GLOBAL delivery very soon.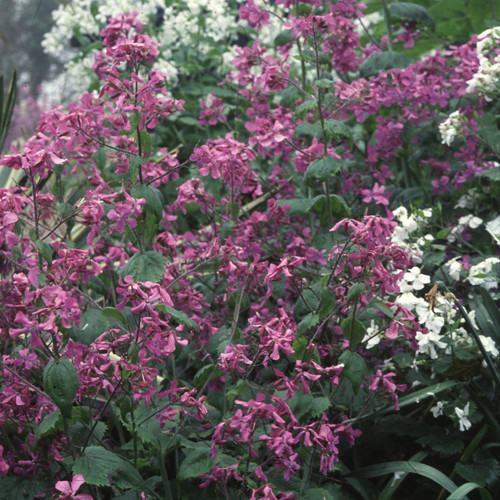 LUNARIA ANNUA MIXED
Description
These long-popular plants have either purple or white flowers, producing the most attractive, silvery, white papery-moon-like seed heads which have long been used for drying and decoration. We offer all forms of these in this mixture including variegated ones.
Sowing Advice
For best results, seeds are sown directly into the ground where required in the spring. Alternatively, sow in late winter/early spring in gentle warmth, 15-20 degrees C. Prick out into small 3 inch or 7 cm. pots and plant in final position when the plants are established.
Key Facts
Classification:Hardy biennial, Hardy annual