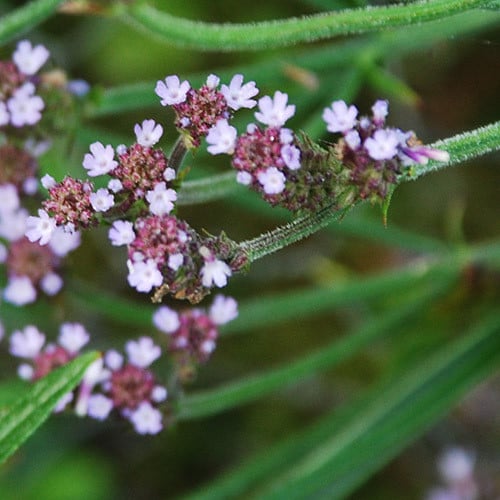 Verbena Litoralis
Description
This intriguing, rather tall plant has strong, square-sectioned, dividing stems bearing heads of many pinkish-blue flowers, and thick rough leaves and is ideal for a hot spot or very back of border where the flowers can do of their best. Although it comes from the beaches and hills of Hawaii, and is native to the Americas from Mexico south through Central and South America to Argentina and Chile, it seems to be perfectly hardy in the cold UK!
Sowing Advice
Sow immediately at any time onto preferably a soil-based compost, covering with fine grit to approximately their own depth. Germination MAY be quicker if kept at 15 to 20 degrees C. but many seeds WILL NOT come up the year they are sown, needing winter chilling after sowing, and ONLY come up with natural spring germination.
Key Facts
Common name:Seashore vervain, Brazilian vervain, Hawaiian vervain.
Classification:Hardy perennial
Seeds / gram:700 (Approx)