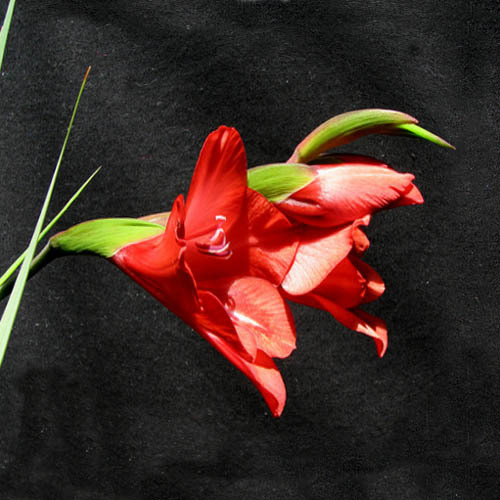 Gladiolus Flanaganii
Description
One of the most beautiful flowers with two inch wide, brilliant red blooms opening on short spikes with up to seven flowers appearing in succession on each spike. This rare and unusual Gladiolus species is found growing on cliff faces in the high Drakensberg of South Africa where it is called the "Suicide Lily" because of its preferred habitat of cliffs where attempts to collect it, or it's seed can lead to death! Easy to grow, Gladiolus flanaganii is summer blooming and tolerant of summer water before going dormant in late summer. It is often grown in good-sized clay pots with well draining soil,
Sowing Advice
Sow seeds at any time, covering them very thinly with compost or grit, keeping the seed pot in a cool, well-lit spot outdoors. Artificial heat is not needed and can prevent germination so be very patient as many species will only germinate in the spring after chilling or freezing in the moist seed pot in the winter. Grow on individual seedlings in small pots until of sufficient size to be potted on or planted out into the open ground.
Key Facts
Common name:Suicide lily.
Classification:Hardy bulb, Hardy perennial
Seeds / gram:350 (Approx)