WEBSITE UPDATE
Our website is currently OPEN and accepting orders for delivery to the UNITED KINGDOM only.
Sorry for any inconvenience and we hope to re-open the website for GLOBAL delivery very soon.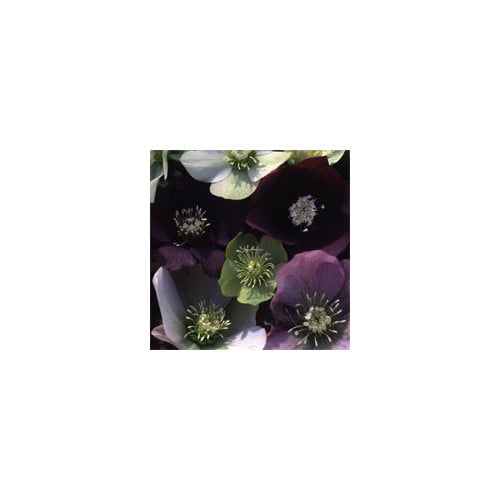 HELLEBORUS PRIZE WINNERS
Description
Seed saved from the very best forms of Helleborus orientalis that we grow in our gardens, including pinks, maroons and mottled and patterned heads. This fabulous selection will impress everyone who is fortunate enough to discover these emerging in March, April and May each year!
Sowing Advice
Sow these seeds IMMEDIATELY you receive them, WHENEVER THIS MAY BE! They need SEVERAL MONTHS in damp compost, (NOT DRY IN A FRIDGE) before they will germinate as the season naturally warms, usually between January and March in the Northern Hemisphere, regardless of when they are sown. Keep the seed tray in a cold place, and check every few weeks. They are COLD germinators! Never, ever, use any artificial heat as this will prevent them from germinating, and ultimately kill them! Keep ungerminated seed pots for at least two years!
Key Facts
Classification:Hardy perennial
Seeds / gram:100 (Approx)