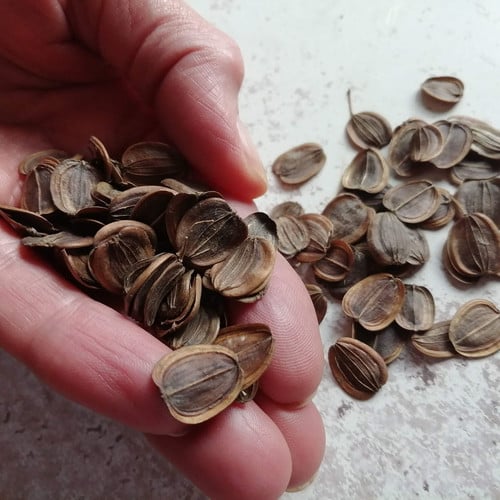 ANGELICA "HUGH JUMBLE"
Description
High on hot rocky hillsides on the island of Malta grow these impressive and unusual giants. When we first encountered these members of the 'umbelliferae' family, to which cow parsley, angelica, and similar plants belong, a friend remarked that compared to their relatively medium height, they had astonishingly huge umbels (or "heads") of seeds! We tried to identify them without success, and we thought they resembled an angelica, so the temporary name stuck! Angelica "Huge Umbel" (Hugh Jumble). And they also produced the most enormous seeds of any plant in this family we have ever seen, and we cultivate a very large number of the umbelliferae family here. Grown here in Devon, they make impressive plants, and amusing and intriguing dried flowers too! Please let us know if you can name them......Please note they are not edible.
Sowing Advice
Sow seeds IMMEDIATELY you receive them, at any time of the year, they depend on having several months, sometimes up to a year in cold, damp compost, (NOT DRY IN A FRIDGE) before they will germinate. Keep the seed tray moist in a cold greenhouse or shady corner and do not discard. These fresh seeds can be very slow to germinate but do not use any artificial heat in an attempt to germinate them as it may simply disrupt their germination mechanism causing them to enter even deeper dormancy.
Key Facts
Family:Apiaceae, Umbelliferae
Common name:GIANT-SEEDED UMBELLIFER
Classification:Hardy perennial