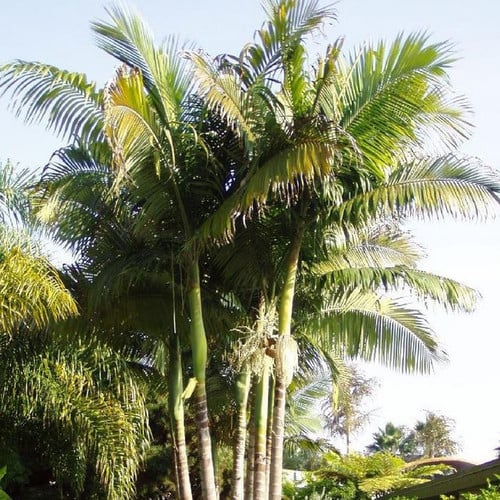 ARCHONTOPHOENIX CUNNINGHAMIANA 'ILLAWARRA'
Description
This attractive palm originates from Australia, where it grows up to ten meters tall in time, although it still looks good when much shorter. It has a stunningly beautiful green crown shaft under the leaves, and despite its tropical appearance it can handle light frost. Indeed, this attractive variety grows better than many at low temperatures and is slightly more tolerant of frost.
Sowing Advice
These seeds have already been thoroughly cleaned and should be sown into a well-drained, sandy compost at any time of the year, and covered thinly with sand or grit and kept moist. Keep at between 20-25 degrees C. Seeds sometimes germinate within 4 to 6 weeks although some may take very much longer so please be patient. Plant out in the open ground in warmer countries or in a large container elsewhere.
Key Facts
Common name:ILLAWARRA KING PALM, Hardy King Palm, Bangalow Palm.
Classification:Half hardy tree
Packet Content:10 (Approx)