COVID-19 UPDATE
Our website is currently OPEN and accepting orders.
Thank you for your understanding in these difficult times.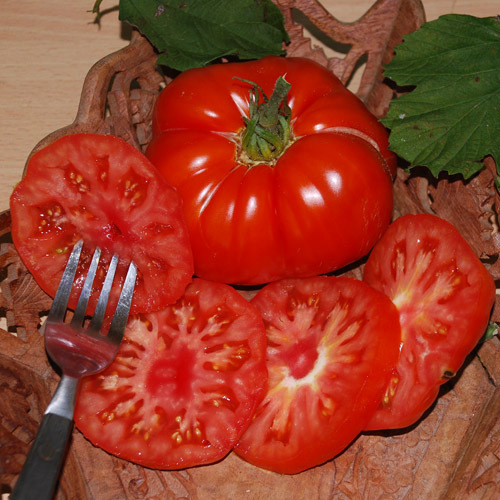 SUPER MARMANDE
Description
Super Marmande is a large, juicy, well flavoured tomato, and a great improvement over an already excellent variety, being distinguished by its irregular cushion shape and touch of pink on the shoulder. The huge, meaty fruit has a superb super-sweet flavour, and is ideal for salads, sandwiches and great for cooking too. (Semi-Bush)
Sowing Advice
Seeds are surface-sown or covered only slightly. Do not allow the soil to dry out. Containers are held in warm conditions until sprouts appear, which may take anywhere from 3-10 days. Move sprouting plantings immediately to bright light conditions, such as a south-facing window. Inadequate light is a frequent cause of failure of young seedlings. At about the time of last frost, set out seedlings into grow bags.
Key Facts
Packet Content:20 (Approx)