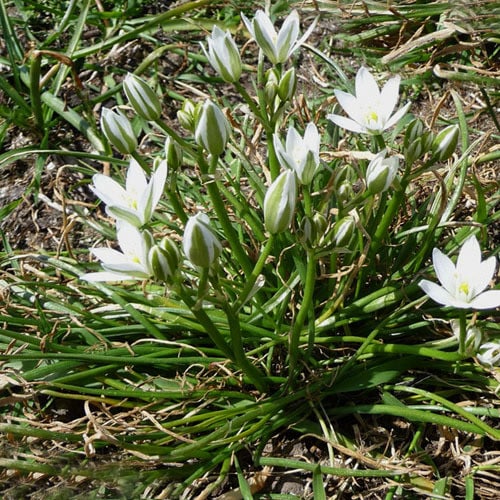 TRITELEIA HYACINTHINA
Description
Looking rather like a dwarf agapanthus, this beautiful but quite unusual plant has pure white, funnel-shaped blooms, often tinged purple along the tubular throat, which are produced in dense racemes on strong but thin stems. It is native to western North America from British Columbia to Idaho to central California, its habitat including grassland and moist areas such as meadows and vernal pools. It will slowly self-seed when happy making splendid drifts.
Sowing Advice
Seeds are best sown on delivery at any time of the year, 3-4mm deep in good loamy compost. Leave them in a cool place and prevent drying out. The natural temperature increase in spring usually causes germination to occur. Grow on in small pots and plant out either in a larger container or a well-drained spot in the garden.
Key Facts
Common name:"WHITE BRODIAEA" "FOOL'S ONION" "HYACINTH BRODAEA" "WILD HYACINTH"
Classification:Hardy bulb