COVID-19 UPDATE
Our website is currently OPEN and accepting orders.
Thank you for your understanding in these difficult times.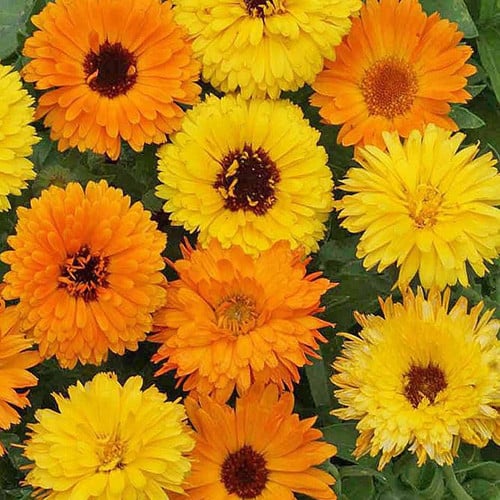 CALENDULA OFFICINALIS PACIFIC BEAUTY MIX
Description
This cheerful mix of cream, lemon and orange flowers in both single and double forms will brighten up any spare patch in your borders or veg garden, and will seed itself freely to give years of effortless pleasure.
Sowing Advice
For best results, seeds are sown directly into the ground where required in the spring. Alternatively, sow in late winter/early spring in gentle warmth, 15-20 degrees C. Prick out into small 3 inch or 7 cm. pots and plant in final position when the plants are established.
Key Facts
Classification:Hardy annual