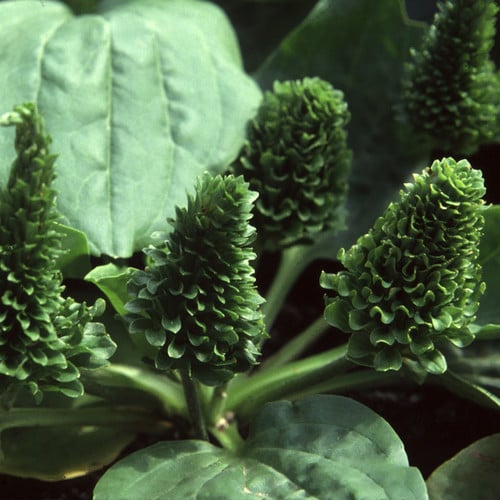 Plantago Rosularis 'Bowles' Variety'
Description
This quaint and beautiful oddity has been with us since medieval times. In place of the normally insignificant flowers, are neat posies of bracts constructed just like expanding emerald green rose flowers. Another 'expert baffler' and it makes a long-lived cut flower too!
Sowing Advice
Sow immediately at any time onto preferably a soil-based compost, covering with fine grit to approximately their own depth. Germination MAY be quicker if kept at 15 to 20 degrees C. but many seeds WILL NOT come up the year they are sown, needing winter chilling after sowing, and ONLY come up with natural spring germination.
Buy 2 packets & get a 3rd
free
Key Facts
Common name:The "Rose Plantain"
Classification:Hardy perennial