WEBSITE UPDATE
Our website is currently OPEN and accepting orders for delivery to the UNITED KINGDOM only.
Sorry for any inconvenience and we hope to re-open the website for GLOBAL delivery very soon.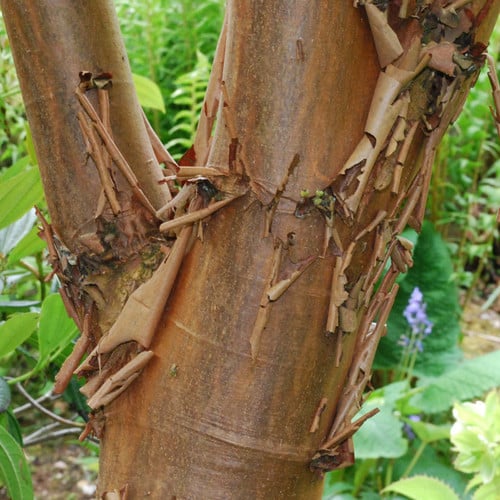 ACER GRISEUM (PAPER-BARK MAPLE)
Description
An outstandingly lovely ornamental tree with orange-cinnamon coloured bark which peels back revealing the smooth shiny new bark beneath. In autumn the entire tree seems to be ablaze as the leaves turn deep crimson-red and it is utterly hardy and long-lived.
Sowing Advice
These seeds have already been thoroughly cleaned and cold-stored for several months. They should be sown into well-drained, sandy compost at any time of the year, and covered to their own depth with sand or grit. No artificial heat is needed; the seed tray is best left in a cool spot outside and kept moist. Seeds usually germinate in the spring after a chilling in the cold compost, regardless of when they are sown.
Key Facts
Classification:Hardy tree
Packet Content:12 (Approx)