WEBSITE UPDATE
Our website is currently OPEN and accepting orders for delivery to the UNITED KINGDOM only.
Sorry for any inconvenience and we hope to re-open the website for GLOBAL delivery very soon.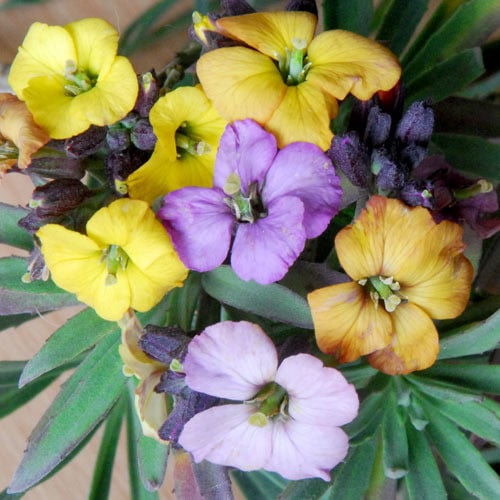 ERYSIMUM 'RAY'S EARLY GIANTS'
Description
By crossing a selection of very large perennial wallflower species and varieties such as Bowles' Mauve hybrids, with some good-coloured, tall and large-flowered annual ones, we have developed some quite enormous hybrids. These will make exceptionally large, perennial, evergreen shrubby wallflowers, all carrying differently twin-toned flowers, and, a most valuable aspect, some of which will flower very early indeed in the season, some before the very earliest commercial varieties available! We respectfully point out that all of our hybrid seed, by its very nature, may produce occasional freaks and oddities. If you discover something remarkable, and are happy to do so, please send us a picture for our website.
Sowing Advice
Cover seeds very thinly and keep at 20 degrees C in good light. Grow on in small pots before planting out in an open well-drained position where no other plants are able to encroach on them.
Key Facts
Common name:Perennial wallflower
Classification:Hardy perennial
Packet Content:20 (Approx)