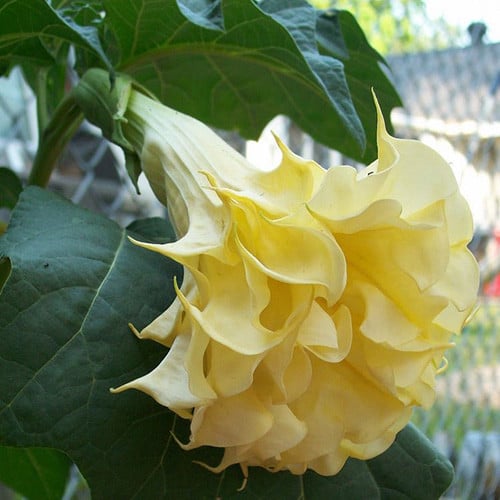 DATURA GOLDEN FLAMES
Description
Gorgeous is the only word that can do justice to the fabulous golden yellow blooms of this variety, making it the real show stopper in your garden. The heavy yellow flowers, a rare colour in this family of plants, are huge and very fragrant, especially in the evening, whilst the dark green foliage creates a striking contrast.
Sowing Advice
These seeds have already been thoroughly cleaned and should be sown into a well-drained, sandy compost at any time of the year, and covered thinly with sand or grit and kept moist. Keep at between 20-25 degrees C. Seeds sometimes germinate within 4 to 6 weeks although some may take very much longer so please be patient. Plant out in the open ground in warmer countries or in a large container elsewhere.
Key Facts
Common name:Datura metel Fl. Pl.
Classification:Half hardy perennial
Packet Content:12 (Approx)