COVID-19 UPDATE
Our website is currently OPEN and accepting orders.
Thank you for your understanding in these difficult times.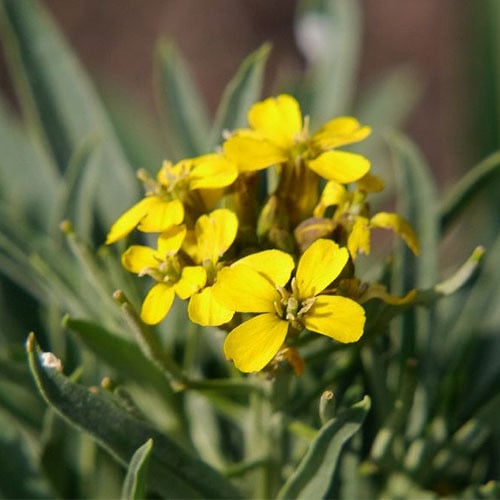 ERYSIMUM PEROFSKIANUM
Description
Golden yellow fragrant flowers open sequentially above compact cushions of bright green leaves. To encourage compactness and repeat blooming, shear the first set of blooms before seeds are set. One of the very best of the wild wallflowers, this dwarf and ancient plant has a long and well-deserved history in gardens. Whether it's the ability of the brilliant yellow flowers to brighten spring gardens, or the ease with which it attracts birds and butterflies to flower beds, the flowers will begin to brighten your gardens in the spring and continue into the summer. It has a long history in gardens dating back to 1838, when this wonderful plant was introduced, new and exciting to gardeners.
Sowing Advice
Seeds can be sown at any time but are best sown in winter or early spring to benefit from a cold spell in the wet compost to break their dormancy. We advise covering seeds very thinly with sand or fine grit to about the depth of the seed size. If the seeds do not come up within 6 to 12 weeks the damp seed tray can be given cold treatment in a fridge for about four weeks. They may still take very many months to appear, so please never discard the pot or tray.
Key Facts
Common name:Wallflower, Afghan blister cress
Classification:Hardy perennial