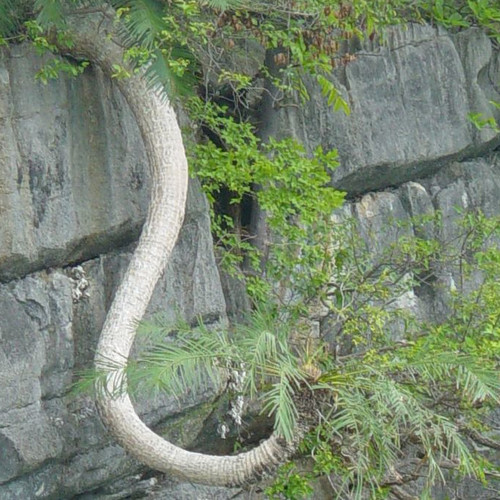 Cycas Clivicola Subsp Lutea
Description
Popularly sought by collectors but not common in cultivation, this recently described, elegant, slender species cycad is suited to tropical gardens which have a seasonally dry climate, although it also makes an impressive pot plant. With an attractive, smooth, yellowish trunk with a nicely rounded base, and green leaves, it is easy to grow, tolerating dry periods, and thrives best in full sun in a well drained soil. In the wild it grows on limestone cliffs from southeast Thailand to southern Vietnam.
Sowing Advice
These seeds have already been thoroughly cleaned and should be sown into a well-drained, sandy compost at any time of the year, and covered thinly with sand or grit and kept moist. Keep at between 20-25 degrees C. Seeds sometimes germinate within 4 to 6 weeks although some may take very much longer so please be patient. Plant out in the open ground in warmer countries or in a large container elsewhere.
Buy 2 packets & get a 3rd
free
Key Facts
Common name:Mountain Sago "The Cliff Cycad"
Classification:Greenhouse perennial
Packet Content:1 (Approx)