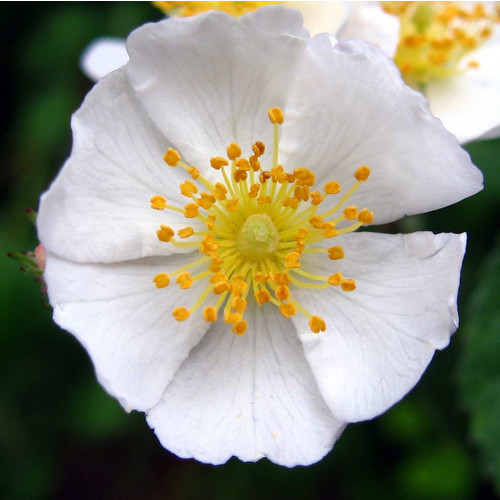 ROSA MULTIFLORA
Description
For several weeks in summer, this lovely, vigorous rambling rose produces dense, arching branches bearing large clusters of single white flowers with a rich fruity fragrance, which slowly fade to red producing an attractive bi-colour effect. These are later followed by lush red hips in autumn, and are much loved by birds which feed on these fruits and disperse its seeds widely. It is absolutely ideal for covering a wall or shed, especially north-facing walls as it is more tolerant of shade than other roses.
Sowing Advice
These seeds have already been thoroughly cleaned and cold-stored for several months. They should be sown into well-drained, sandy compost at any time of the year, and covered to their own depth with sand or grit. No artificial heat is needed; the seed tray is best left in a cool spot outside and kept moist. Seeds usually germinate in the spring after a chilling in the cold compost, regardless of when they are sown.
Key Facts
Common name:Rosa polyantha, baby rose, Japanese rose, many-flowered rose, seven-sisters rose, Eijitsu rose and rambler rose.
Classification:Hardy shrub
Packet Content:80+ (Approx)