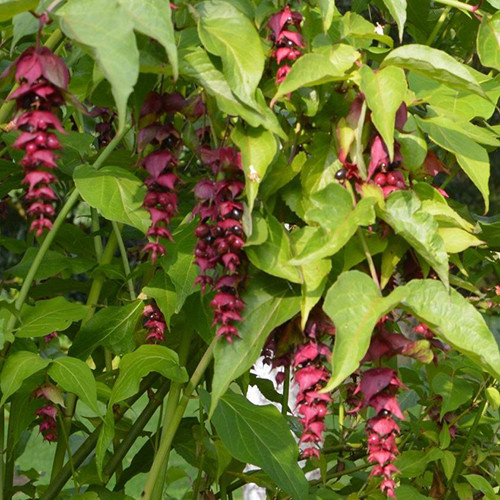 LEYCESTERIA FORMOSA "PURPLE RAIN"
Description
This multi-value plant leaves its bright green bamboo-like stems in winter, but opens delicate white pendent flowers amidst tasselled, ruby-coloured bracts in summer. Soft bunches of purple-brown caramel flavoured berries (also loved by birds) appear in autumn.
Sowing Advice
These seeds have already been thoroughly cleaned and cold-stored for several months. They should be sown into well-drained, sandy compost at any time of the year, and covered to their own depth with sand or grit. No artificial heat is needed; the seed tray is best left in a cool spot outside and kept moist. Seeds usually germinate in the spring after a chilling in the cold compost, regardless of when they are sown.
Key Facts
Common name:Himalayan honeysuckle, False Nutmeg, Lydia
Classification:Hardy shrub