COVID-19 UPDATE
Our website is currently OPEN and accepting orders.
Thank you for your understanding in these difficult times.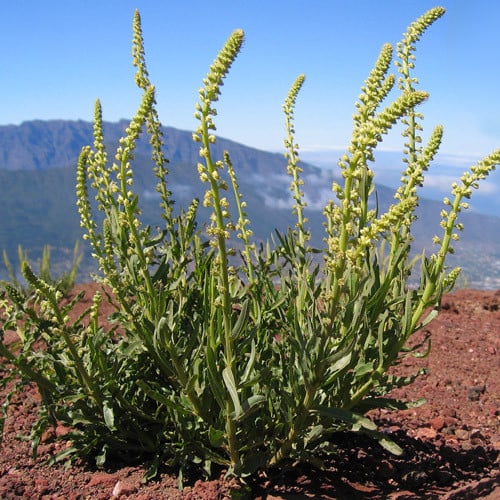 RESEDA LUTEOLA
Description
A lovely architectural plant with waving, almost snake-like heads, of small, tufted yellow-cream flowers, the appealing rosettes of yellowish green leaves acquiring a reddish blush in cool weather. This species was the most widely used source of the natural dye known as weld, a bright yellow dye. If mixed with the blue from woad, (Isatis tinctoria), it produces greens such as Lincoln green.
Sowing Advice
For best results, seeds are sown directly into the ground where required in the spring. Alternatively, sow in late winter/early spring in gentle warmth, 15-20 degrees C. Prick out into small 3 inch or 7 cm. pots and plant in final position when the plants are established.
Key Facts
Common name:DYER'S ROCKET, WELD, WOOLD, YELLOW WEED
Classification:Hardy biennial, Hardy annual