WEBSITE UPDATE
Our website is currently OPEN and accepting orders for delivery to the UNITED KINGDOM only.
Sorry for any inconvenience and we hope to re-open the website for GLOBAL delivery very soon.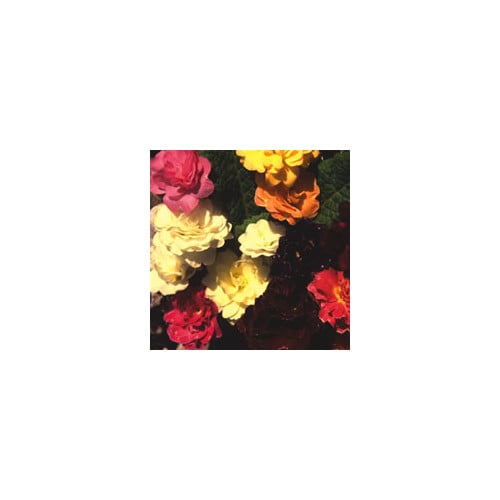 PRIMROSE COTTAGE MIXED AND DOUBLES
Description
These lovely plants grow all around our gardens and flower in every colour from white to deepest darkest mauves and purples. Trial ground observations predict that this seed should produce up to 10 percent double flowered plants, these usually being the smallest, slowest growing seedlings. Double flowers rarely appear the first year though so although the majority will be single-flowered primroses in many colours, plant all out and be patient!
Sowing Advice
Primula seeds may be sown in good light conditions at any time onto a loam-based compost, barely cover so that around 50% are still visible. We never use artificial heat, primulas are COOL germinators! As a rule best temperatures are usually between 10 and 15 degrees C. (e.g. a cool greenhouse or northerly window sill) PLEASE NOTE: Temperatures exceeding 15 C can prevent germination, and above 20 C expect very little germination as seeds can go dormant as a protective measure. Germination can take up to 6 weeks, but sometimes takes much longer.
Key Facts
Classification:Hardy perennial
Packet Content:20+ (Approx)