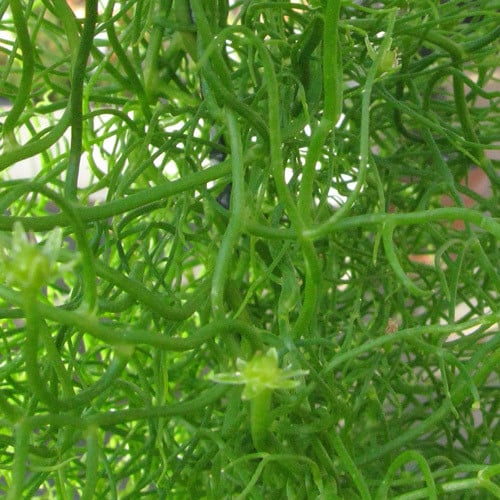 BOWIEA VOLUBILIS
Description
This rare collector's succulent plant has an amazing adaptation! Climbing inflorescences that harvest photosynthetic light in the absence of aerial leaves. This has made it a valuable curiosity amongst bulb enthusiasts worldwide. But in southern Africa this species faces severe threat due to collecting for the medicinal market. Herbalists constantly rate this species as one of the top six medicinal species to have become scarce as a result of over-utilization.
Sowing Advice
Seeds may be sown at any time of the year onto a well-drained compost and covered about 5-10 mm deeply. Keep the pot moist at a temperature of between 18 and 22 degrees C in a well-lit position. Seeds should germinate within 2 to 6 weeks but may take much longer so do not discard the seed tray. Pot on small seedlings into 3" or 7cm pots until of a size suitable for final planting into a large pot or outside in warmer countries. Please note, seeds are actually white and very tiny, but have a friable black seed coat which may be removed without harm before sowing.
Key Facts
Common name:Sea Onion, igibisila, gifisila, umagaqana, knolklimop, "climbing potato"
Classification:Half hardy perennial
Packet Content:10 (Approx)