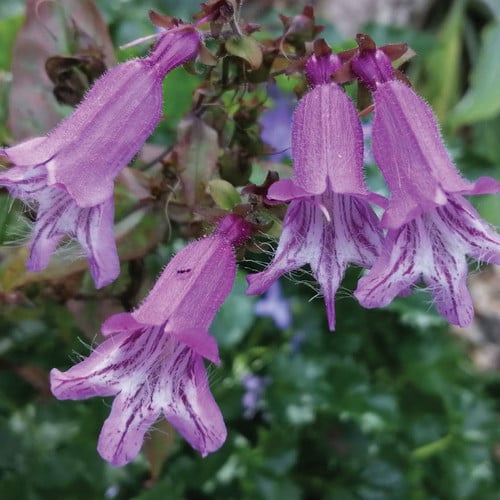 Penstemon Smallii
Description
Purple-lilac flowers with violet-striped white throats, and unusually pronounced splayed and pointed lips, open on one of the showiest of all penstemons. This rare plant is rich-flowering, and will self-sow in naturalized conditions, making it perfect for planting on well-drained soils and hillsides. As with all penstemons, butterflies and bees are regular visitors. In the wild it is native to the rocky slopes of the Great Smoky Mountains. And contrary to its name, the gorgeous flowers are definitely not small....but it was originally discovered by a Mr. Small!
Sowing Advice
Sow immediately at any time onto preferably a soil-based compost, covering with fine grit to approximately their own depth. Germination MAY be quicker if kept at 15 to 20 degrees C. but many seeds WILL NOT come up the year they are sown, needing winter chilling after sowing, and ONLY come up with natural spring germination.
Buy 2 packets & get a 3rd
free
Key Facts
Common name:Small's penstemon, Small's beardtongue, Pink beardtongue.
Classification:Hardy perennial
Packet Content:25+ (Approx)