WEBSITE UPDATE
Our website is currently OPEN and accepting orders for delivery to the UNITED KINGDOM only.
Sorry for any inconvenience and we hope to re-open the website for GLOBAL delivery very soon.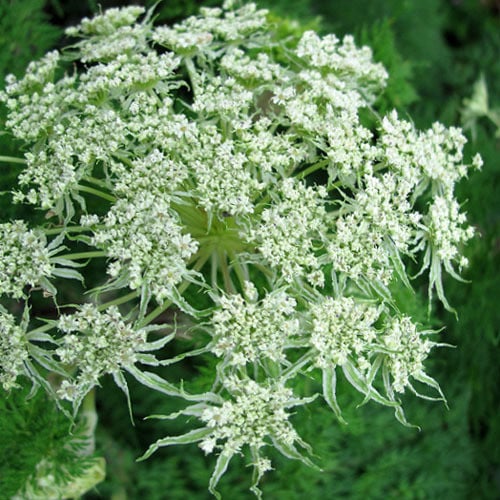 SELINUM WALLICHIANUM
Description
This rare plant, that grows up to 13,000 feet in the Himalayas, rises later in the spring than most perennials, but then it spreads out its basal leaves forming tiered mats of fine, lacy, fern-like foliage. During late summer the flower buds emerge, each flower head becoming a plateau consisting of thousands of tiny flowers, the intricate flower heads being perfect circles composed of even smaller circles. E A Bowles called it "The queen of all umbellifers, with its almost transparent tender greenness, and the marvellous lacy pattern of its large leaves, it is the most beautiful of all fern-leaved plants". Very few viable seeds collected.
Sowing Advice
Sow seeds IMMEDIATELY you receive them, at any time of the year, they depend on having several months, sometimes up to a year in cold, damp compost, (NOT DRY IN A FRIDGE) before they will germinate. Keep the seed tray moist in a cold greenhouse or shady corner and do not discard. These fresh seeds can be very slow to germinate but do not use any artificial heat in an attempt to germinate them as it may simply disrupt their germination mechanism causing them to enter even deeper dormancy.
Key Facts
Common name:Wallich milk parsley, Selinum tenuifolium
Classification:Hardy perennial
Packet Content:10 (Approx)