WEBSITE UPDATE
Our website is currently OPEN and accepting orders for delivery to the UNITED KINGDOM only.
Sorry for any inconvenience and we hope to re-open the website for GLOBAL delivery very soon.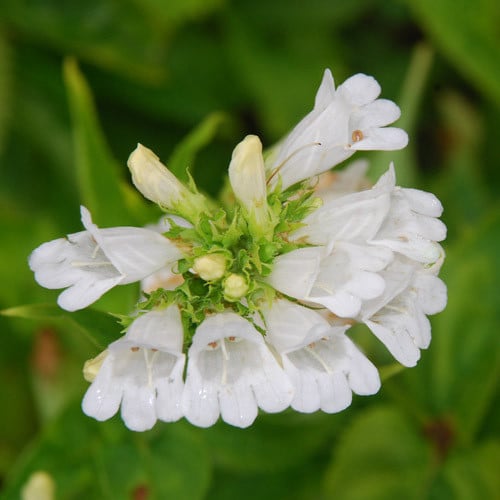 PENSTEMON VENUSTUS ALBA
Description
This is the stunning white-flowered form of this sizeable spreading shrub, with few or no basal leaves, sports strong stems carrying long, upward-facing ivory-white flowers, sometimes with white hairs on the floor of the tubular blossom. In the wild in the USA this plant grows on dry rocky slopes at high elevations.
Sowing Advice
Seeds can be sown at any time but are best sown in winter or early spring to benefit from a cold spell in the wet compost to break their dormancy. We advise covering seeds very thinly with sand or fine grit to about the depth of the seed size. If the seeds do not come up within 6 to 12 weeks the damp seed tray can be given cold treatment in a fridge for about four weeks. They may still take very many months to appear, so please never discard the pot or tray.
Key Facts
Common name:White Elegant penstemon
Classification:Hardy perennial