WEBSITE UPDATE
Our website is currently OPEN and accepting orders for delivery to the UNITED KINGDOM only.
Sorry for any inconvenience and we hope to re-open the website for GLOBAL delivery very soon.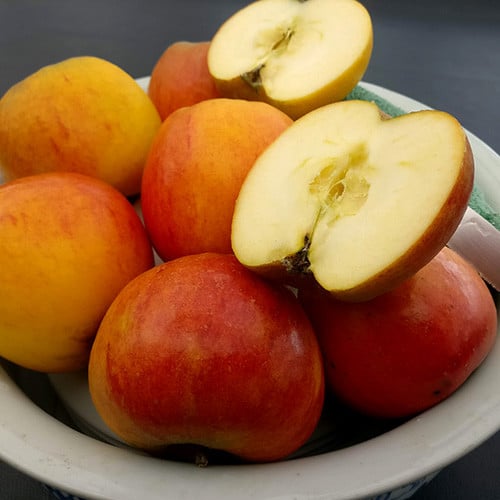 APPLE 'SUMMER GOLD'
Description
Delicious golden apples harvested in the heart of Devon. Important, you will not grow identical apples to these from these seeds, as fruits produced will vary greatly, but you should get a lovely new cultivar as new varieties are produced by growing large numbers of seedlings and choosing the best!
Sowing Advice
These seeds have already been thoroughly cleaned and cold-stored for several months. They should be sown into well-drained, sandy compost at any time of the year, and covered to their own depth with sand or grit. No artificial heat is needed; the seed tray is best left in a cool spot outside and kept moist. Seeds usually germinate in the spring after a chilling in the cold compost, regardless of when they are sown.
Key Facts
Packet Content:4 (Approx)