WEBSITE UPDATE
Our website is currently OPEN and accepting orders for delivery to the UNITED KINGDOM only.
Sorry for any inconvenience and we hope to re-open the website for GLOBAL delivery very soon.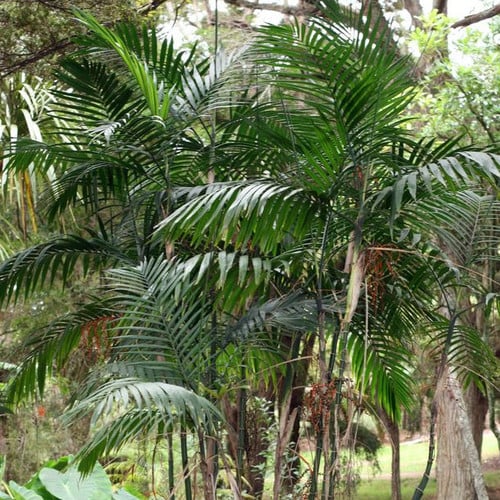 CHAMAEDOREA COSTARICANA
Description
This easy-to-grow, clumping palm bears abundant soft fronds, and slender, bamboo like stems. It is probably the best palm for screening when planted in groups, and perfect for use in smaller gardens, under planting or next to pathways. The palm spreads and fills out quickly creating a lush, tropical look, making numerous new stems constantly. It looks superb in relatively sheltered spots in part shade to full sun, but also does well indoors ,or even in planters and containers outdoors.
Sowing Advice
These seeds have already been thoroughly cleaned and should be sown into a well-drained, sandy compost at any time of the year, and covered thinly with sand or grit and kept moist. Keep at between 20-25 degrees C. Seeds sometimes germinate within 4 to 6 weeks although some may take very much longer so please be patient. Plant out in the open ground in warmer countries or in a large container elsewhere.
Key Facts
Classification:Hardy shrub
Packet Content:4 (Approx)