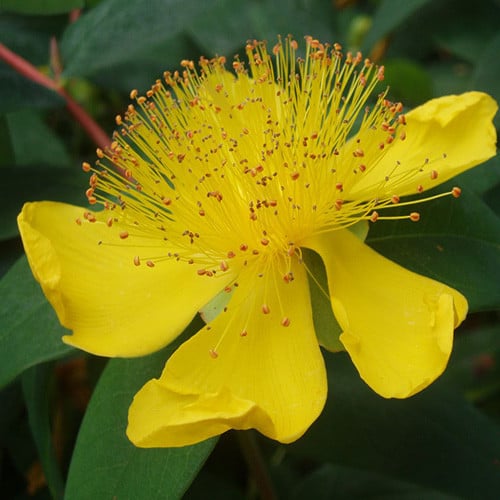 HYPERICUM CALYCINUM
Description
This ever-popular prostrate or low-growing shrub is widely cultivated for its attractive yellow flowers. Although it is widely grown in Mediterranean climates, it is a popular, evergreen hardy shrub throughout the world. In the wild it occurs in the Strandja Mountains along the Bulgarian and Turkish Black Sea coast.
Sowing Advice
These seeds have already been thoroughly cleaned and cold-stored for several months. They should be sown into well-drained, sandy compost at any time of the year, and covered to their own depth with sand or grit. No artificial heat is needed; the seed tray is best left in a cool spot outside and kept moist. Seeds usually germinate in the spring after a chilling in the cold compost, regardless of when they are sown.
Key Facts
Common name:Rose of Sharon, Aaron's beard, Great St-John's wort, and Jerusalem star.
Classification:Hardy shrub